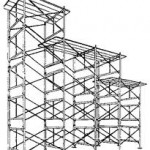 I've heard that "symptoms" of steroid use among athletes were injuries such as muscle tears, torn ligaments and tendons, etc.  Steroid use was, in fact, building significant gains in muscle; however, the gains in muscle were happening at a pace greater than the surrounding tendons and ligaments ability to "handle" the extra force being generated.
We can draw some parallels when it comes to business.  For the record, steroid use is bad – but business growth is good!  Here's the parallel though: when we are blessed to grow, we get excited because we begin to see the long awaited gains materialize.  The phone starts ringing, orders pick up, we get busier, revenue increases, and we get busier – all good stuff.  And then, little mistakes start happening.  Simple mistakes really.  Pretty soon the "excellence" you had found when things were "flat" gives way to "mediocrity" when things begin to "grow."
The challenges of growth are real.  The issues need to be addressed.  Otherwise, the huge step forward (from sales growth) ends up becoming two steps backwards (a decline in quality that will eventually hamper growth).  The athlete that took the steroids to get ahead finds himself missing the rest of the season because he tore a tendon.
Can you grow too fast?  Perish the thought!  The message here isn't don't grow too fast – but rather – WHEN YOU DO GROW – MAKE SURE YOU BUILD THE PROPER INFRA-STRUCTURE TO SUPPORT THE GROWTH.
Think about it!
Would you like to know more?
Visit our website: