Marketing – the Top 3%.  I recently heard that only 3% of all businesses have a marketing plan.  Virtually every company out there does some type of marketing – but it seems that only 3% have a plan???
Whether you believe the statistic, or not, the statement begs the question: Do you have a strategic and systematic way of evaluating your marketing?  If you are part of the 3%, that is great.  But if you are part of the remaining 97%, then here are some things to get started.
In this blog, we will cover the following items:
Evaluate your current marketing efforts by calculating your actual cost per lead.
Make sure that you have a process in place to properly track (e.g. source) each lead.
Be careful in evaluating lead quality.
Consider adjustments to your marketing by identifying the most efficient categories.
Think "outside" the box and try to develop a NEW source of leads that will lower cost per lead.
Try to avoid "single source" marketing solutions.
Evaluate your Current Activities – Calculating Cost Per Lead
When it comes to evaluating your marketing activities, here are some things to consider:
What are you currently doing for your marketing?
How much are you spending on your marketing?
How many leads are you getting from each type (source) of marketing?
What is your cost per lead from each source?
Here's an example:
Source                  Spend                   Leads                    Cost Per Lead
Radio                    $6,000                   20                          $300.00
Internet                $2,400                   12                           $200.00
Print mailer         $1,000                   10                           $100.00
Total                      $9,400                   42                          $223.81
In the example given, the highest number of leads relates to radio advertising; however, the most effective source of advertising happens to be the print mailer.  As you can see, it is important to break-down and analyze your marketing.  If a company decided to adjust its marketing budget, there might be a temptation to cut the source delivering the least amount of leads; however, as you can see, the source with the fewest leads is actual the most effective as it reflects the lowest cost per lead.
Lead Tracking
To ensure credible results and to ensure you are making correct decisions, it is very important that your lead tracking be rigorous and accurate.  Every lead/prospect must be attributed to a specific lead source.
Here's an example to consider.  Most companies have web sites.  A lot of people, these days, access companies via the internet and web sites.  If you have a variety of marketing sources (e.g. radio or print, etc.) it is important that you are able to differentiate WHERE your customers heard of you not HOW they accessed you.  For example, if you are doing radio advertising and internet advertising – both types of customers may contact you via your web site.  It is important to have a mechanism in place to differentiate that – so that you don't assume that EVERYONE that accesses you via your web site is an internet lead.
Evaluating Lead Quality
Of course, it is important to evaluate the quality of each lead source.  In evaluating lead quality, try to be as objective as possible.  In any organization, the sales team will be comprised of strong performers, average performers, and below average performers.  DON'T make decisions on marketing based upon lead allocations.  That is, at face value, the leads that have been allocated to the top performers (the group that closes the highest percentage of leads) will look like a better quality of lead whereas the real matter has to do with the quality of the sales person – not the quality of the lead.
Consider Making Adjustments
Simply stated, the goal is to attract as many of the "best" prospects possible at the "lowest cost per lead."  So, given the example above, you could consider eliminating radio advertising (saving $6,000) and re-diverting half of the spending ($3,000) to the print mailer category.  In doing so, your results would translate as follows:
Source                  Spend                   Leads                    Cost Per Lead
Radio                     $0                           0                              $0
Internet               $2,400                   12                           $200.00
Print mailer         $4,000                   40                           $100.00
Total                      $6,400                   52                           $123.08
Note the improved performance.  The overall spending is less, the leads have increased, and the resulting cost per lead has decreased.
Consider NEW Marketing Sources
Sometimes, and from time to time, it is important to re-evaluate your overall game plan and ask the question: "Is there a better source of advertising that I have not considered."  In doing so, your goal is to come up with an entirely new way of prospecting that you haven't considered before.  In other words, rather than merely creating a better mouse trap, you ask the question "Is there a more efficient way of dealing with my mouse problem?"
Here are some things to consider:
Who is your target customer?
Where does your customer congregate?
How will you reach your customer?
What kind of offer will you compel them with?
How much will your marketing efforts cost you?
Consider a Variety of Sources
Most of us have heard the concept of synergy.  Synergy can be defined as 1 + 1 = 3.  True, the math doesn't work; however, the concept is real.  When you are evaluating your marketing there may be a temptation to simplify and eliminate everything but the one source that generates the lowest cost per lead.  Try to avoid this.  There is something to be said for creating impressions from a variety of sources – rather than a single source.  The affirmation of a consistent message from a variety of sources makes an impact.  This doesn't mean continuing to advertise in an area that is not productive – but it may mean re-allocating your spending away from high cost per lead sources to lower cost per lead sources.
Conclusion
I hope that the preceding has been helpful to you.  If you would like additional information or assistance in getting your own process up and running or re-evaluated, we are here to help.
Think about it!
Would you like to know more?
Visit our website: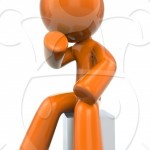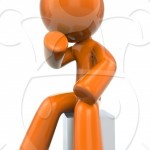 Copy- improve- create.  It's like lather-rinse-repeat.  When you break it down, it's really quite simple.  Most businesses, regardless of industry, are following one of those themes.
Let me suggest to you that if you want to make the most impact, then don't spend your time copying what someone else is doing.  They say "imitation is the sincerest form of flattery."  If you merely copy what some other business is doing, you do more for your competitor than you do for you.
Now, if you can improve on someone else's idea – by all means.  The pendulum will shift back to you.  Countless businesses and products have been launched from the "shoulders" of its predecessors.  If you can, improve on your own products or services -that's even better.
But if you really want to hit a home run, try as you may to create something that's never been done before: to create a new product-maybe even birth a new industry.  Sitting outside a local coffee shop, someone asked me what I did for a living.  I politely answered – and then asked the same question.  What I got for an answer was a two and a half hour look at a brand new technology that, for all intents and purposes, looks to revolutionize our world as we know it.  It's for real.  But since I try to keep these blogs as short as possible, I will need to leave you in suspense and conclude.
Like carriage to car, lamp to light bulb, and cassette to CD, making that quantum leap forward is what real change is all about.  What is your idea?
Think about it!
Would you like to know more?
Visit our website: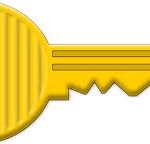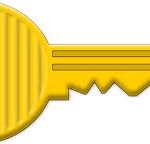 Identify the key drivers that contribute to success.  Here's an example.   ACME Company usually observes the following monthly sales performance:
45 total leads  x 20% close ratio  x $11,667 avg. per sale  = $105,000
ACME would like to double their monthly sales volume so they hire a consultant to drill down and develop a strategic approach to improvement.  The consultant found ACME's composite performance is as follows:
30 "self-generated leads"  x 10% close ratio  x $10,000 per sale  = $30,000
15 "referred leads"  x 40% close ratio  x $12,500 per sale  = $75,000
The Sales Department consists of a salesman named Joe (who does "cold-calling" and runs 100% of the leads in the field) and a support team that does "cold-calling" only.  Joe and the support team are so effective at "cold-calling" that many of the leads don't get seen.   First, Joe books his "self-generated" leads and then takes as many of the sales team's "referred leads" as possible.
New Process
Since "referred leads" have a higher close ratio and a higher price per sale, the consultant recommends that Joe stop "cold-calling" and spend his entire time running "referred leads."  The new results are as follows:
45 "referred leads"  x 40% close ratio  x $12,500 per sale  = $225,000
Mission accomplished.  Sales have doubled!
Conclusion
Is there something in your business you would like to improve?  Take the time to drill down and discover the real drivers that contribute to success and change your business process.
Think about it!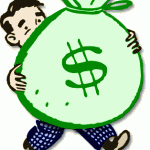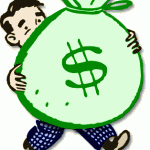 Is all money created equal?  If you think money is money – think again.  Whether for personal reasons or for your business, do your best to establish some level of working capital.  Call it a "rainy day" fund, working capital, a reserve account, etc.  Something is better than nothing – and more is better than less.
Into every life (or in every business), a little rain must fall.  You will appreciate your diligence in establishing a reserve account when you have to wait out that next little storm.  Once you establish a reserve account, do your best to be disciplined about maintaining it.
Avoid the temptation to use your reserve account for that down payment on the brand new home (or commercial building), etc.  If you spend your reserve account on a "long-term" investment (e.g. like a home or building) – you will have a hard time getting that money back out if you need it for that "short-term" cash crunch you or your business might be go through.  If your business slows – and you reach for your rainy day money – and it's in your building – you have lost access to an important resource.
If you do have to tap into your reserve account, do your best to re-establish it as soon as you can.  Have you established a reserve fund?
Think about it!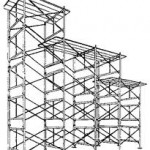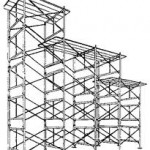 I've heard that "symptoms" of steroid use among athletes were injuries such as muscle tears, torn ligaments and tendons, etc.  Steroid use was, in fact, building significant gains in muscle; however, the gains in muscle were happening at a pace greater than the surrounding tendons and ligaments ability to "handle" the extra force being generated.
We can draw some parallels when it comes to business.  For the record, steroid use is bad – but business growth is good!  Here's the parallel though: when we are blessed to grow, we get excited because we begin to see the long awaited gains materialize.  The phone starts ringing, orders pick up, we get busier, revenue increases, and we get busier – all good stuff.  And then, little mistakes start happening.  Simple mistakes really.  Pretty soon the "excellence" you had found when things were "flat" gives way to "mediocrity" when things begin to "grow."
The challenges of growth are real.  The issues need to be addressed.  Otherwise, the huge step forward (from sales growth) ends up becoming two steps backwards (a decline in quality that will eventually hamper growth).  The athlete that took the steroids to get ahead finds himself missing the rest of the season because he tore a tendon.
Can you grow too fast?  Perish the thought!  The message here isn't don't grow too fast – but rather – WHEN YOU DO GROW – MAKE SURE YOU BUILD THE PROPER INFRA-STRUCTURE TO SUPPORT THE GROWTH.
Think about it!
Notice
: Undefined index: extension in
/home/integrated/public_html/wp-content/themes/InStyle2/epanel/custom_functions.php
on line
787
When I was in grade school, we used to ride around the neighborhood on our bikes; they were single speed bikes.  When we got to Jr. High school, most of us "graduated" to 10-speed bikes.  What a concept.  Starting from a dead stop with a single speed bike was a big chore.  With the 10-speed bike, it was somewhat easier.
You would start out in 1st gear – then systematically move up through each gear as you gained more and more momentum.  When you got to 10th gear – you were able to move a great distance and at great speed with just a single pedal stroke.  The key was to gain momentum – and keep it as long as possible.
The same holds true in business.  It's hard starting out, but with time and experience and a focus on the right business processes and practices, momentum is gained.  With proper focus and discipline, your business will gain momentum.
Everything you do in business will either impair or hasten your momentum.  Next time you have to make a decision (which is daily), ask yourself "Will this increase or decrease my momentum?"
Take care to build and maintain momentum in your business.  Does this sound good to you?
Think about it!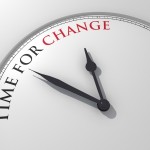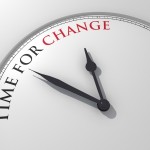 Have you ever noticed that all of us tend to want to find that comfortable little place I will call equilibrium point.  It's that little "pocket" where things feel just right.  Whether it's your exercise routine (or lack thereof), your relationships, your diet, or the business you manage, we tend to find ourselves stuck in these spaces in life that we find down right comfortable.  The problem is, over time, those equilibrium points tend to get very confining and they eventually diminish. 
For example, you start out on a diet with all kinds of commitment, resolve, and discipline.  Eventually, at some point, the hard work becomes a challenge and we begin to allow ourselves a "cheat meal" here and there.  The "cheat meal" eventually becomes the "norm" again and we are back to where we started (nowhere).
I have met a lot of business owners and business managers who find themselves "stuck" in this equilibrium point.  All the while, the norm gradually begins that slow deterioration until some self-prevented "crisis" develops.  That slightly lower profit margin, or the slightly fewer leads we are running, that slightly lower cash balance, etc.  You know where this is going.
It's time to act and start moving up instead of down.
Think about it!